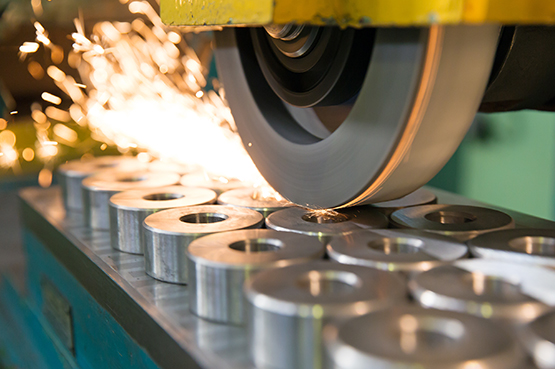 All of our surface grinders are equipped with digital readouts and have 6″ x 18″ tables. As a form is required, we can radius, angle and hand dress wheels, as well as dress elliptical radii and intricate forms.
CNC surface grinders enable us to run work with a high degree of repeatability and accuracy. They have profile capability and 6″ x 18″ table travel.
Our capabilities fulfill a vast customer base in various industries, including automotive, aerospace, robotics, oil & gas, medical device components and electronics industries.
Surface/ID-OD Grinding Equipment
(2) CNC Surface Grinders with profile capability
(12) Manual Surface Grinders
(2) O.D./I.D. B+S Universal Grinders
(1) O.D. Centerless Grinders
(1) Moore Jig Grinder (42,000 – 100,000 / 8″ X 24″ table)
(1) Thompson Hydraulic Grinder / 8″ X 24″
(1) Harig 618W Autostep Grinder
(1) Sunnen MBB 12900 MS Hone
Materials that can be Machined
Aluminum
Exotics
Alloys
Stainless
Tool Steels
Plastics