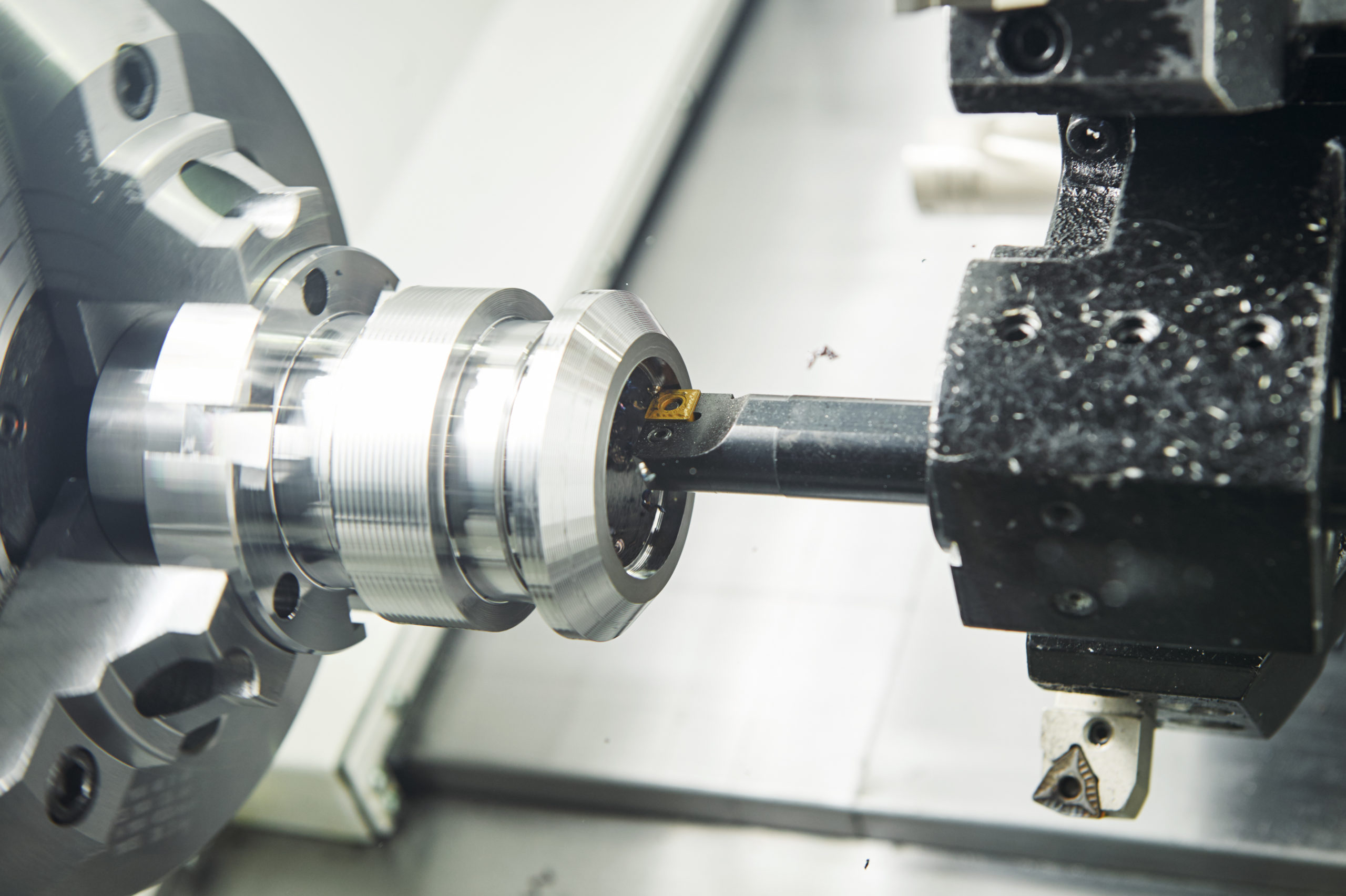 Our CNC lathes have a 10″ diameter capacity for lengths up to 15″. Through the spindle capability up to 3 1/8".
These ultraprecision machines with 12 station turrets are capable of turning material such as Tool Steel, Stainless Alloys, Exotics, as well as plastic and graphite for electrodes.
Using the CAD/CAM system for programming enables us to turn complex configurations.
Our capabilities fulfill a vast customer base in various industries, including automotive, aerospace, robotics, oil & gas, medical device components and electronics industries.
CNC Lathe Equipment
(1) Okuma LU 3000 EX (Turning Centers / 10″ Dia. (1) live Milling with twin turret C axis)
(1) Okuma LB3000EX live tooling / C & Y Axis
(1) Hardings Turning Center
(1) Trax 2 Axis Tool Room Lathe / 10″ x 40″
(1) Manual Engine Lathe / 10″ x 40″
(1) Okuma Crown
(1) Okuma Cadet
Materials that can be Machined
Aluminum
Exotics
Alloys
Stainless
Tool Steels
Plastics