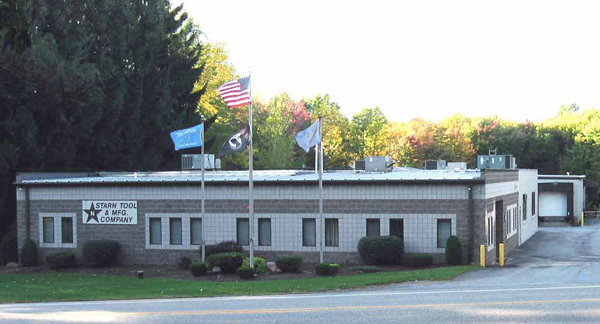 Starn Tool & Manufacturing
Willoughby Starn
1879~1944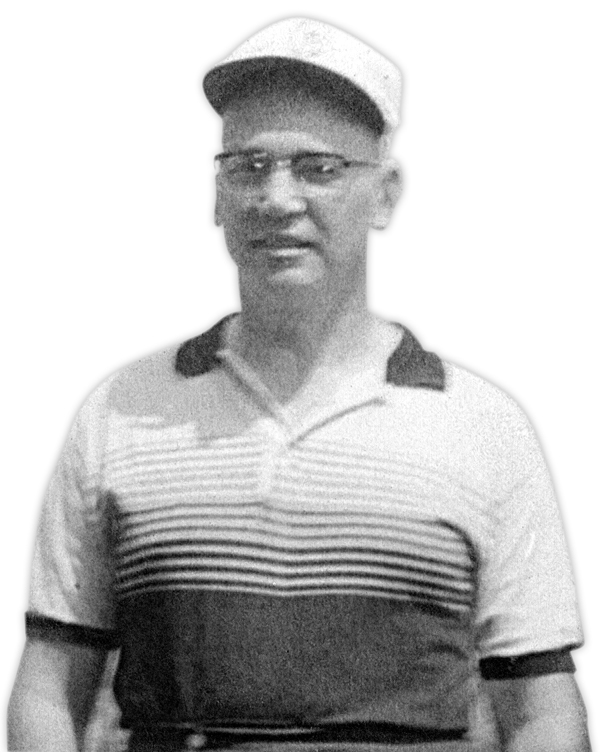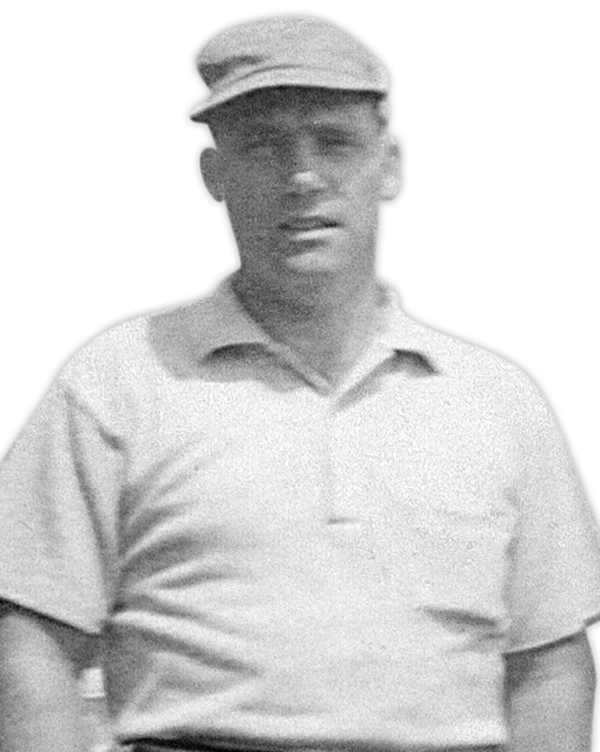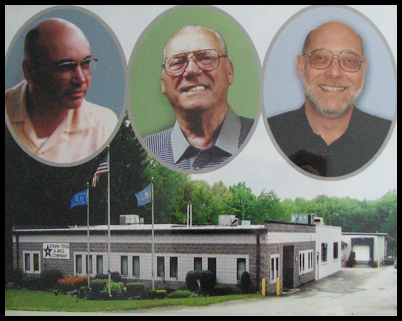 Gleason Starn, J.O. Starn and Bill Starn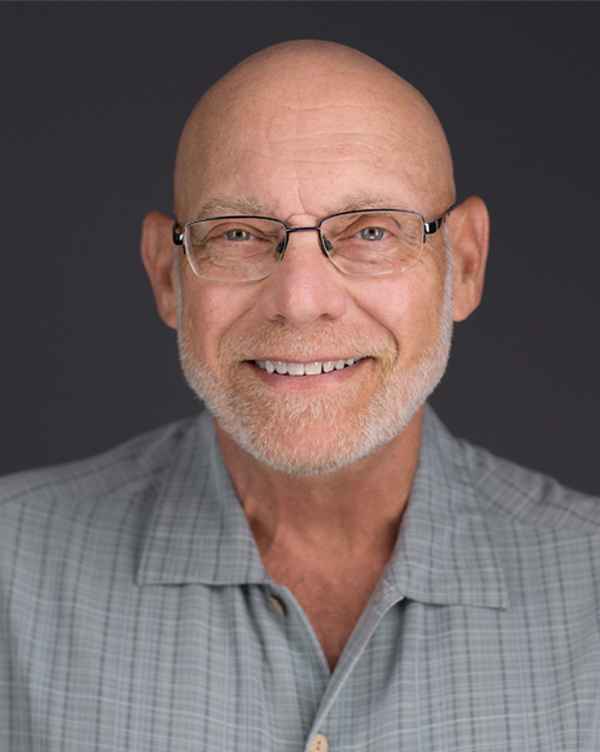 Starn Tool was founded 78 years ago by Gleason Starn, in the year 1945. However the story really starts long before that….
William Jacob Starn 'Willoughby' was a toolmaker/inventor back in the early 1900's who developed the "Star" with the "N" in the middle as his personal logo. This remains our logo to this day.
Example of one of Willougby's inventions, the 'Garment Fastener', circa 1921: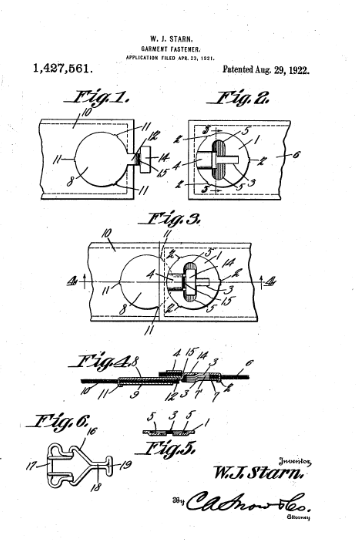 Willoughby had four sons (Gleason, Clarence, Fred and James "J.O." ) all of which also became toolmakers. Gleason was the oldest son of Willoughby Starn and was a tool room supervisor for the well-known Talon Zipper for many years. He started Starn Tool in his garage on Peach Street, down the hill from our current location (State Rd. Hill/Rt. 77 in Meadville, PA, USA) , to produce the "Twin Dresser". When the youngest brother, James Starn (J.O.) returned home from WWII, he purchased half of the business with what was said to be $1,200 in cash that he had sent home to his wife throughout the war from gambling winnings.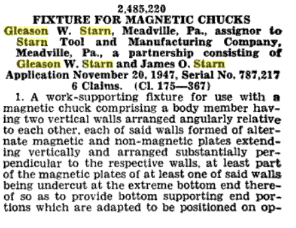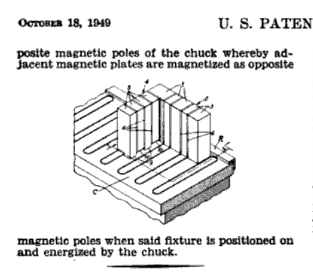 Patent Application published in the Official Gazette of the United States Patent Office, 1949
(Free online book)
In 1954, Starn Tool and Manufacturing moved into their new building located on State Road Hill in Meadville- where the current facility's headquarters still operates. Gleason was still working for Talon at the time and J.O. became President and Manager of the company. J.O. also had previous connections with Talon, having completed his apprenticeship there and working as their purchasing agent. Because of these connections with Talon, Starn Tool never did any work directly for Talon. With just a few employees at the time, Starn Tool was the first break away shop from Talon; in fact, Starn Tool was the first job shop in Crawford County, PA.
The company was growing rapidly. In 1965, an addition was built adding 1½ times the space of the original building. In 1966, Gleason retired from Talon and joined J.O. full time acting as Foreman. The brothers were technology leaders, investing in new equipment. They purchased our first NC tape mill and two Elox EDM Machines that same year. In 1968 Gleason decided to retire all together and sold his half of the company to J.O.
By this time, we were working for some very well-known customers such as Scovill Fasteners, Corning Glass, Zippo, and the newcomer Packard Electric. We continued to add EDM machines including the first Orbiting Machine in the country.
In 1973, Billl Starn, J.O.'s son, joined the company as an apprentice. Six months after his apprentice graduation in 1978, the shop foreman's position was opened and J.O. promoted Bill. That same year we added our first CNC Mills. In 1980 our first computers were added, and Bill became Vice President of the corporation. J.O. Starn retired at the age of 72 and sold the corporation to Bill in 1992. James Owen Starn sadly passed away in 1994.
Starn Tool has continued to grow and change over the years. In 1995, we completed our largest single building expansion. This included removing the old offices and increasing 300% to the current space we now have. The shop addition at this time went back to where the CNC office is today. This all looked so big to us that we thought it would be enough for many years to come. But by 1997 we had run out of room again and another addition was started. Within a few years that too was full so in 2004 we moved equipment to our French Street building (Meadville, PA, USA) and created the Wire EDM Cell, which we now refer to as 'Starn 2'.
To ensure the future of Starn Tool for many years to come, Bill partnered with Tim Mullen (President/part owner) in 2001 and Greg Wasko (Vice president/part owner) in 2012. Today we continue to invest in technology, house an impressive list of equipment and employ over 60 people. We've grown into a family of businesses which now include Starn Marketing Group, Starn Technical Services, Penn Weld, and Mecal by Starn.
We're proud of our history, and the culture that we've built. We don't rest on our accomplishments, however. Click Here to learn how our team is consistently and creatively improving and adapting to the market to serve you better.