It's Our People Who Make the Difference
We're proud of our 77 years of
history
, and the culture that we've built. We don't rest on our laurels or past accomplishments. We're creatively improving and adapting to the market to serve you better.
We have a strong team of nearly 70 employees and an average tenure rate of 11 years. Our management team boasts a total of 236 years of combined experience- ranging from 9 to 49 years.
We have the equipment, experience, and knowledge to make the most challenging parts efficiently.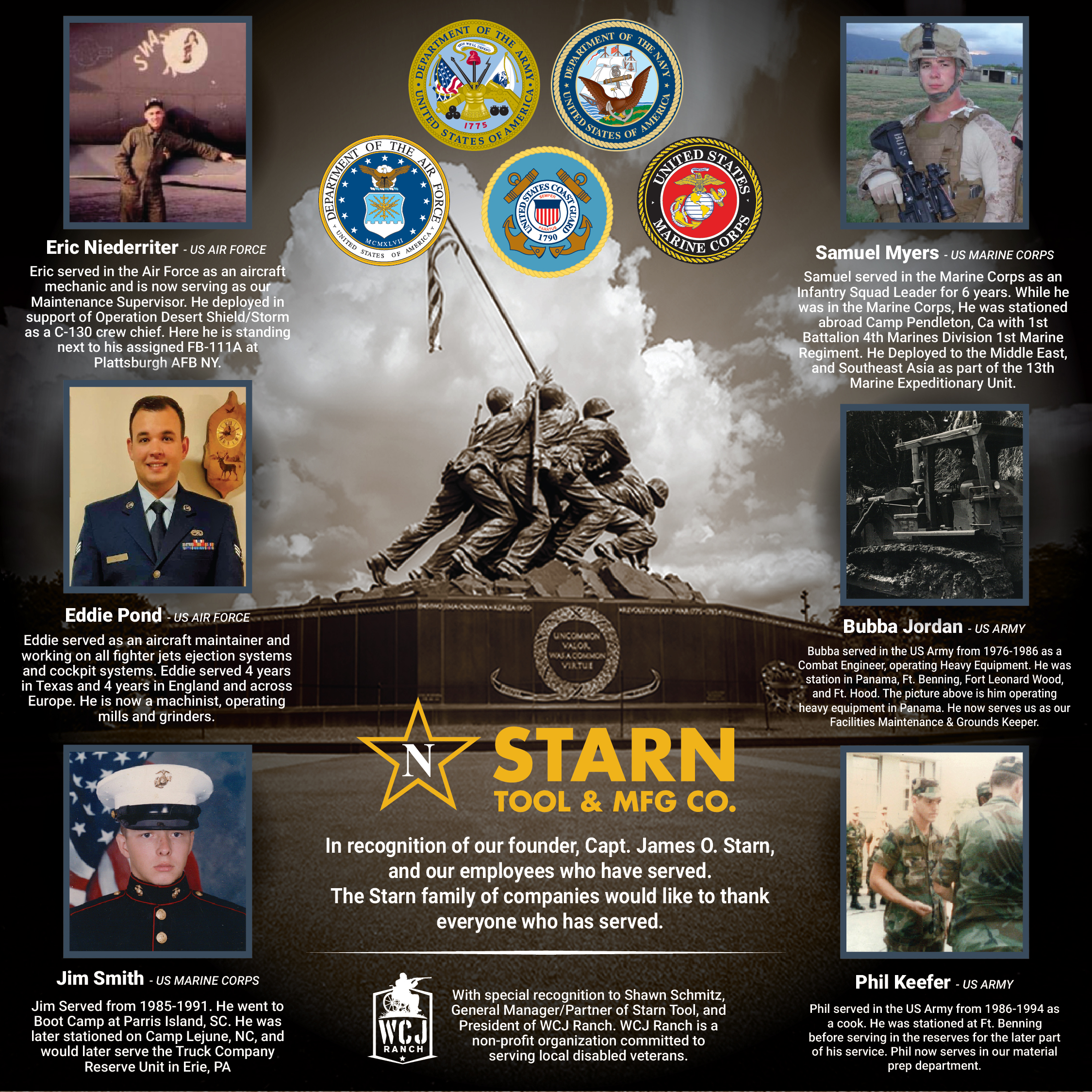 Thank you to all those who have served, and are serving now. We live in a great country and we're grateful for all of your sacrifices. We're especially grateful for our current employees who are veterans.